How to send Money Via M-pesa-Kenya/Tanzania
M-pesa is most mobile money service in East Africa. A millions of people are opt to use this serrvice for sending money to other peoples. Also due high demand of people to send money in other country via M-pesa now day has being increased because it more fast and effectively cost money transfer method.
To send Money in Kenya From Tanzania You can Also use this wire transfer, it is simple just follow steps mentioned below.
Send money to Tanzania M-pesa : how to do it easily
You want to send money to your relatives in Tanzania, and you are tired of having to travel to transfer points and pay high charges? We have the solution.
Here you will learn everything you need to know about mobile money and the Mpesa and Monisnap services. Send money to Tanzania M-pesa with Monisnap in a instant!
Mpesa service in Tanzania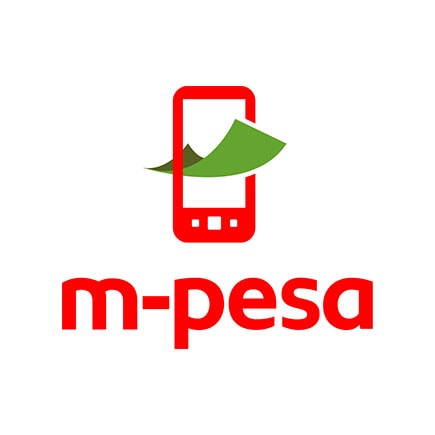 Mpesa is a microfinance and mobile money transfer system launched by Vodafone and developed by Safaricom and Vodacom, the two largest cell phones operators in Kenya and Tanzania. It is the most trusted service in Tanzania with over 5 million Tanzanians using Mpesa.
With Mpesa, you can easily send or receive money from over 160 countries instantly to and from your Mpesa wallet through a wide range of partner globally.
Using an M-pesa wallet allows you to directly receive or send money without having to go to a bank counter or a bus station (as it is the case for traditional users in Tanzania). The funds are sent directly to the recipient's mobile money wallet, thus avoiding all the risks associated with handling and transferring cash.
Sending money to Tanzania through M-pesa is much cheaper than sending it through other channels. As for the person receiving the money, it is completely free. The recipient in Tanzania gets their funds instantly and in their local currency and without any charges.
From then on there is no need for a recipient in the destination country to go to a currency exchange office since funds are received in their local currency because currency conversion is done automatically within the M-Pesa platform seamlessly.
All the rates of Mpesa Tanzania
Transaction charges depend on the amount of money being transferred. There is difference between registered user of the service or not.
Transaction charges vary from 66% to 0,6% according to users and amounts:
To 66% of the transaction value for a transfer to an unregistered user.
To 30% of the transaction value for a transfer to a register user.
Mpesa tariffs and charges in Tanzanian shilling for 2020-2021 :
List of Mpesa tariffs and charges in Tanzania
Complete table: amount transfer Mpesa Wallet
| Min (Tsh) | Max (Tsh) | Transfer to Mpesa users (Tshs) | Sending money to unregistered users (Tshs) |
| --- | --- | --- | --- |
| 0 | 999 | 10 | N/A |
| 1,000 | 2,999 | 22 | 422 |
| 3,000 | 3,999 | 50 | 650 |
| 4,000 | 4,999 | 60 | 710 |
| 5,000 | 9,999 | 120 | 1,020 |
| 10,000 | 19,999 | 310 | 1,710 |
| 20,000 | 29,999 | 365 | 2,165 |
| 30,000 | 39,999 | 365 | 2,165 |
| 50,000 | 99,999 | 715 | 3,415 |
| 100,000 | 199,999 | 1,000 | 4,600 |
| 200,000 | 299,999 | 1,200 | 6,500 |
| 300,000 | 399,999 | 1,500 | 8,000 |
| 400,000 | 499,999 | 2,200 | 9,700 |
| 600,000 | 799,999 | 3,300 | 11,300 |
| 800,000 | 1,000,000 | 3,300 | 11,300 |
| 1,000,001 | 1,500,000 | 5,000 | N/A |
Mpesa Tanzania : how to send mobile money ?
East Africa just got closer than you ever imagined. You can now send and receive cash fast and conveniently across the region through M-pesa.
From your phone, when in Tanzania simply dial *150*00# and then "Send money to MPESA Kenya" on your Vodacom line.
To set M-pesa standing order for transfer transactions (sending money) :
Dial *150*00#
Select "1" Send money
Select "7" Standing Order
Select "1" Set Standing order
Enter Phone Number
Enter amount
Enter Standing Order Name
Select Frequency eg. Once off, Weekly or Monthly.
Enter First Payment Standing Order Date. (Format: DDMMYYYY)
Enter Last Payment Date. (Format: DDMMYYYY)
Enter PIN then confirm standing order.
In Tanzania, if the money was sent via M-Pesa, it will go directly into your Vodacom M-Pesa account. You should be fully registered on Vodacom M-Pesa to do this. You do not need to know the exchange rate, it will be converted automatically and the prevailing exchange rate indicated on the transaction confirmation.
The best solution to send money to Tanzania M-pesa is however to use Monisnap! It is the easiest and cheapest way!
Need to send money abroad?
Monisnap, the money transfer fair and easy
Your first transfer is free!
Send mobile money in Tanzania fast and free on a Mpesa wallet with Monisnap
The easiest way to send mobile money in Tanzania is Monisap! Monisnap is a money transfer service that enables you to send money in more than 100 countries.
Monisnap's purpose is to allow you to make money transfers in a simple, fast, secure and fair way.
Sending mobile money using the Monisnap application is a simple and secure way to transfer money to an M-pesa wallet holder in Tanzania.
You are a UK citizen and need to send money to your family in Tanzania? Monisnap allows you to centralize your means of sending money on a single application, whether from your computer or your smartphone. Our fees are the most attractive in the market, no matter how much money you want to send Monisnap only takes 0.99£ commission! And the first transfer is free!
You just have to:
Download the Monisnap app and create your account
Choose the country you want to send money in
Choose the amount you want to send
Enter your beneficiary's mobile phone number
That's it! Your beneficiary receives the money in an instant directly on his Mpesa wallet. He may pay
with his phone in his country or withdraw the money in cash.
Still not convinced? Remember, your first mobile money transfer is FREE. If you want to send more
money later, it will only cost you 0.99£ per transfer, try it now!
Get your first free transfer now!